Don't take our word for it
Hear what others have to say about working with FPC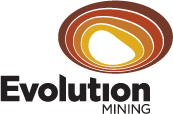 Evolution embarked upon a series of projects with FPC, which aimed to improve the operational consistency and implementation of change on-site, while leveraging off the existing strengths of the operation. Review and upgrade the existing management processes.
Evolution embarked upon a series of projects with FPC, which aimed to improve the operational consistency and implementation of change on-site while leveraging the existing strengths of the operation. Review and upgrade the existing management processes.
Improve transparency and collaboration at the Senior Leadership Team level,
Improve competency in project management,
Strengthen the internal communication using a deliberately designed network of meetings, communication screens and other initiatives,
Increase production volume and decrease cost per unit by improving short term planning and execution capability.
Together with other initiatives, this resulted in improved collaboration between all functions which in turn netted over 37% mining production uplift.
Following solid success, a process of prioritisation and alignment management was implemented. This supported the 'mine to mill one operation' ideal and allowed the SLT to decide month-by-month what actions were to be prioritised. These priorities incorporated production realities and longer-term imperatives of the Balanced Business Plan. Much of this work was completed during a period of declining gold prices and a relentlessly strong Australian dollar, making it difficult to justify spending money on improvement projects. This work proved critical for the operation's long term survival.
Mark Boon
General Manager, Evolution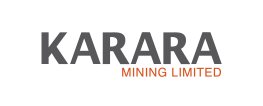 Having become a veteran of business improvement programs at several sites and within varying worksite cultures over the years, I was very impressed with the STARR process when it was proposed to me by First Principles Consulting (FPC).

Given that it was clear to me that such a system for capturing, tracking, actioning and closing out priorities was desperately needed at my new organisation I advocated it to those managers in my team and external to it as well as upper management.
The take-up on-site in terms of the use of the new tools, the way the system and the people helping us with the implementation from FPC were accepted and the results since have really impressed me.
We are happy that we have a system that can be built upon in the future to take full advantage of the potential for improvement from the STARR system's full implementation.
Neil Meadows
COO, Karara Mining, Western Australia
First Principles Consulting assisted Seqwater's policy, strategy and research team in developing a roadmap towards building an integrated management system.
The challenge was to convince the executives that implementing a management system in a comprehensive way is a powerful enabler to achieving strategic goals and not just an organisational burden driven from a compliance perspective.

Mark's unique combination of extensive business management knowledge, as well as a deep understanding of how quality management systems and a process framework supports the achievement of strategic goals, have enabled him to map out a journey that made sense from a business and strategic management perspective.

Having this roadmap is assisting the policy, strategy and research team in continuing to promote the message around the benefits of a holistic management systems approach as we work towards improving our systems for asset management, product quality, environment and safety.
Annalie Roux
Manager Policy Strategy Research and Innovation, Seqwater

I head up a small team of professionals and our role is to ensure that our new mines are effective and efficient as early as possible.

The better prepared the site is the more quickly and safely they will ramp up production.

We had a good experience when we asked FPC to assist my team in the development of business readiness processes. Most of the work was done remotely keeping travel and accommodation costs to a minimum.

They used up to date technology and project management processes to facilitate hassle-free remote collaboration.

We got what we were looking for which allowed us to manage business readiness for a large global project portfolio with a very small team.
Brad Barnum
Director Business Readiness, Newmont Mining Corporation
The First Principles Consulting team have helped unlock great value for our mine by assisting my team to improve our systems and build easy visual tools to track and monitor performance.

This has facilitated a step-change in our ability to identify and address key bottlenecks and highlight opportunities.

FPC have also worked with the department supervisors and leaders to focus behaviours and practices across the teams on continuously improving.

We have seen an uplift in all areas of the department's performance which has paid back the investment multiple times over.
Stephen Fitch
Manager, Underground Mining, Newcrest Mining
We engaged FPC to assist us with a very challenging cultural environment at one of our projects.

FPC undertook an initial Operational Review that was very detailed and enlightening for all parties involved.
Mark and his team were very skilled at drawing out the relevant information and then presenting it in a comprehensive but easy to read presentation.
This review was then followed up with a MOS project that was aimed at resolving the issues that were hindering performance.
FPC was the key that unlocked the project's hidden potential.
Russell Taylor
General Manager, – Surface Mining Australia, Macmahon Contracting
We engaged FPC to improve the communication systems in our underground mine.
Along the way, they helped us achieve a robust annual strategic plan, which bore projects that FPC assisted to implement including an entire review of the monthly and weekly mine scheduling and execution process, which has resulted in many efficiency improvements.

Our systems were very paper-based and relied on emails, and the tools FPC implemented made it easier for people to be kept in the loop and not lose critical information.
There is still more work to do to fully implement a paper-free system for underground operations and I'm confident FPC has to experience and people skills to implement this system with operational staff, who are used to being directed by pieces of paper.
Melanie McCarthy
General Manager, Mandalay Resources Corporation, Costerfield Operations