Reigniting your passion for your business
A world of personally fulfilled Small Medium Enterprise (SME) business owners.
Alex has always been fascinated by the integration of process and technology to maximise an output or outcome whilst minimising the required time input.
During his 8 years in the corporate world, he was repeatedly drawn to opportunities to diagnose, create or improve business operations both internally and for clients. He had the opportunity to work on international best practice operations (high business maturity) that were used as case studies to guide other projects as well as learning from how things shouldn't be done (low business maturity). These experiences taught Alex not only the innner workings of people, process and technology but also the importance of getting it right. Or, put another way, the cost of getting it wrong.
However, this was just a part of his role on projects. The other parts of left him with a nagging feeling that there was a puzzle piece missing, leading him to seek answers outside of his roles.
This journey led Alex to leave corporate life and work with his younger brother, Hayden, to set up and systemise Hayden's video production company. It soon dawned on him what the missing puzzle piece was. He was accustomed to coming into a company and receiving training, mentoring and following established processes. There was always subject matter experts to consult with when you were unsure how to proceed. None of that is availabe in a SME. O
nce you've got your company registration you're pretty much on your own to figure things out, a luxury most SME owners don't have.
This was the perfect opportunity for Alex to adapt his international project and consulting experience to SMEs. 
During this process, he heard from a lot of other business owners finding that they often first went in search of answers.
Maybe trying a few things and getting burnt out by 
shiny object syndrome
. 
 Finally, exasperated and a bit jaded, going back to the old way of doing and ignoring things.
This led to the creation of First Principles Consulting Small Medium Enterprise (FPC SME) and our reason for being...
To help business owners create an efficient business that works with or without them to delight customers.
Many business owners start as technical experts in their field –  accountants, plumbers, optometrists, lawyers or carpenters to name a few.
When they buy into a business, buy a business or start their own, they are expected to become instant entrepreneurs, leaders and managers. This creates to a gap between where they are and where they want to be. As a result their business requires a high level of input relative to the output (owners are working longer and harder than they should). FPC SME helps business owners create a low input, high output business that works with or without them so they can focus on what matters most.
FPC SME was established to help other business owners to overcome that gap without the confusion, uncertainty and chaos that many endure.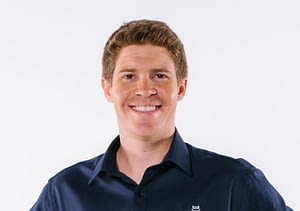 FPC SME Pty Ltd Founder & Managing director
BE (HONS), MIEAust, CPEng, NER​
Alex started his working life in coaching, having jobs as a sailing, mountain bike and ski instructor.
After graduating with honours in electrical engineering, he worked in startups through to large-scale, critical infrastructure projects for the largest corporations in the world, working his way up to Senior Engineering and Consultant positions
His career has taken him to live and work in Panama, the UK, Spain, the Middle East as well as almost every Australian capital city working on projects up to $850m in value and bidding on projects up to $5b.
Alex is a Chartered Engineer and is still a Registered Professional Engineer of Queensland (RPEQ-non-practicing).