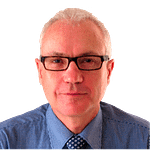 Founder, Managing director, principal
Mark works with clients from identifying their specific needs to overseeing their implementation. With over two decades of international consulting experience, he has learned that client-owned initiatives assisted by competent external specialists result in transformative outcomes. His superpower is the ability to assemble a team with superpowers.
People and Performance Specialist
Brett helps client teams and individuals in leadership positions by identifying the intended and unintended consequences of their behavioural preferences. By applying his superpower, he helps them improve their individual and team performance based on awareness and development strategies.
Versatile Senior Consultant
Jillian was our first teammember! With a background in Human Capital, she helps our clients with Stakeholder Engagement, Change Management, Project Management Frameworks and Management Systems (MOS). By using her superpower, Jillian not only contributes to improved client bottom line results but helps reduce stress.