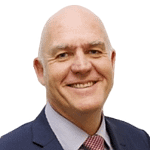 Manager, People and Performance
Brett helps client teams and individuals in leadership positions by identifying the intended and unintended consequences of their behavioural preferences. By applying his superpower, he helps them improve their individual and team performance based on awareness and development strategies.
Manager, People and Change
Jillian was our first teammember! With a background in Human Capital, she helps our clients with Stakeholder Engagement, Change Management, Project Management Frameworks and Management Systems (MOS). By using her superpower, Jillian not only contributes to improved client bottom line results but helps reduce stress.
Senior Consultant, Tech & MOS
David has worked with many clients developing their specific reporting and collaboration platforms. His superpower combines a deep understanding of Management Systems (MOS), behaviours and an exceptional knack to rapidly develop a specific competency for the required ICT platform (e.g. MS Excel, Power BI & Azure DevOps, SQL scripting and many, many more).